From their Tenant Portal, your the Tenants will have the option to sign up for Recurring Rent Payments. This will allow them to make payments on the same day each month (the Due Date marked for the Property in the Landlord Dashboard).
From the Property section of the Landlord Dashboard, you will be able to see any Tenants that have chosen to opt into Recurring Rent Payments by the icon next to their name. It looks like this: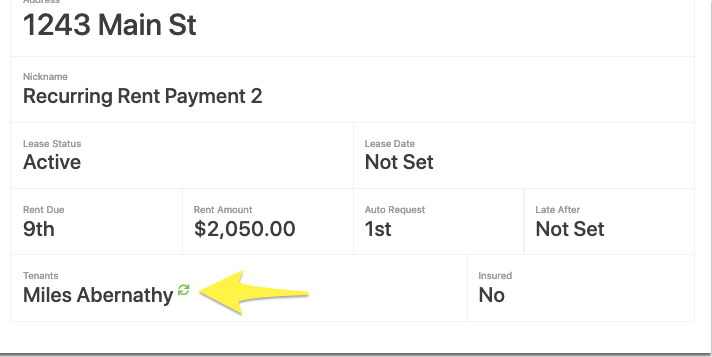 If the Tenant was previously opted in, but has opted out of Recurring Rent Payments (or if they've been opted out, more on that below!) it will show like this: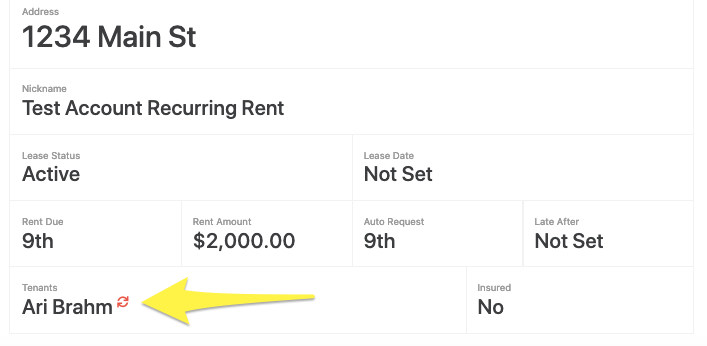 If you update the rent amount or the due date from your Dashboard, this will put the Tenant's Recurring Rent Payments on pause until they have agreed to the new details for the Property.