If you need to update your default rent payments bank account, that can be done by going to the Payments section of your Landlord Dashboard and choosing the additional options in the top, right-hand corner here:
To add a new bank account, you'll follow the instructions above and choose the Add Bank Account option. It will take you to a form that looks like this:
Once you have added that bank account you will be routed to the Manage Bank Account page where you will see that the new bank account is pending approval.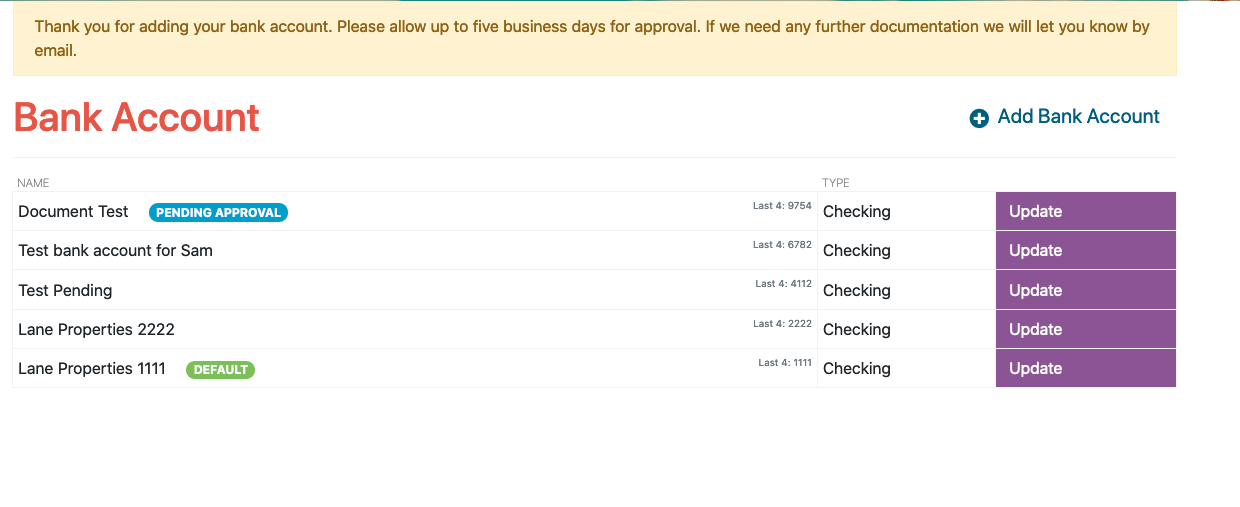 The LandlordStation team will receive an alert and your approval process on that new bank account will begin. If our Risk team needs any further documentation, we'll make sure to reach out to you through email.
Once approved by our Risk team, you'll receive an email that looks like this:
You may follow the blue Login Now button to go directly to your account. Please go back to that option noted at the top
and choose the Manage Bank Accounts option.
You will notice that your old bank account is still marked as Default. Please choose the Update option on your newly approved bank account, check the Default Bank Account option, and choose Update to submit that.

Once that new account has been approved and marked as default, you are good to go! Any future rent payments will be transferred into that account.
*Please note that the information in this article is only valid if you have been through the onboarding process when you signed up to accept online rent payments. If you have not been through that process, you will be prompted to do so.