If you haven't added a bank account yet, you can access that option by going into the Payments section of your dashboard and choosing the settings option in the top, right-hand corner of the page.
That will open up the option to both add a bank account and manage your bank accounts.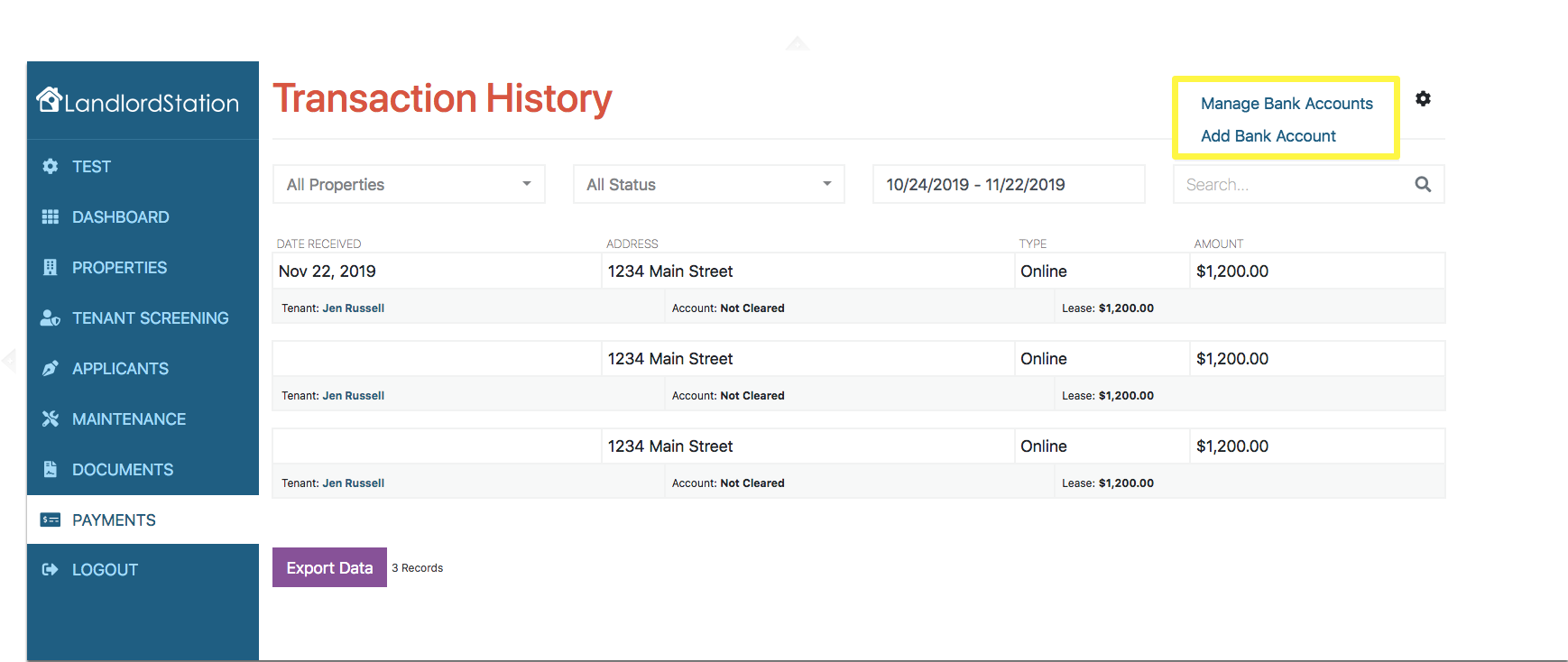 If you do not have a bank account set up at all, that will lead you here: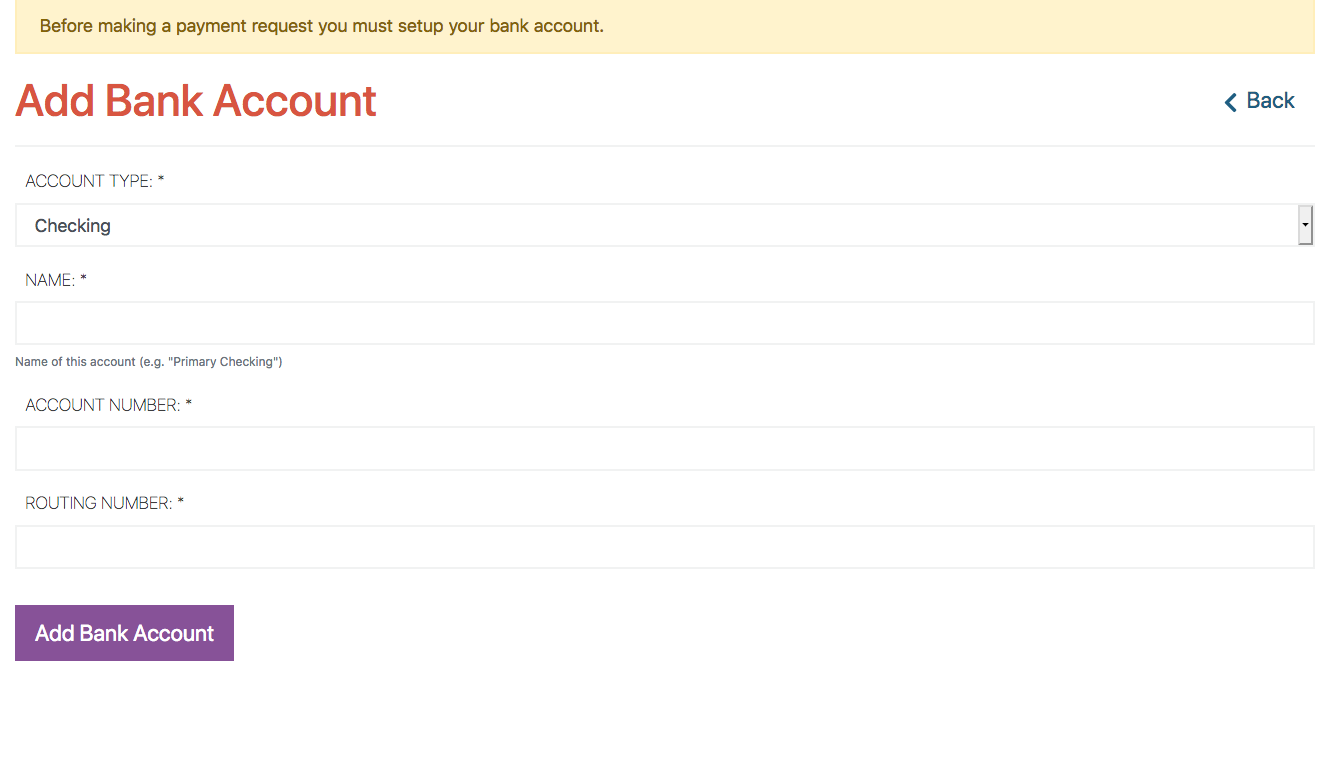 Once you have entered that information you may choose the Add Bank Account option. It will put your account into a temporary pending state while our Risk Department goes through the approval process. If any further documentation is needed from you, our team will reach out at this time.
You will not be able to set up Rent Payments until your account has been approved.