If you plan to accept rent payments or maintenance requests through your LandlordStation account your tenant will need to set up a Tenant Portal. You can mark them as an accepted tenant from their screening page to start that process.
An email will be sent out to the tenant that looks like this: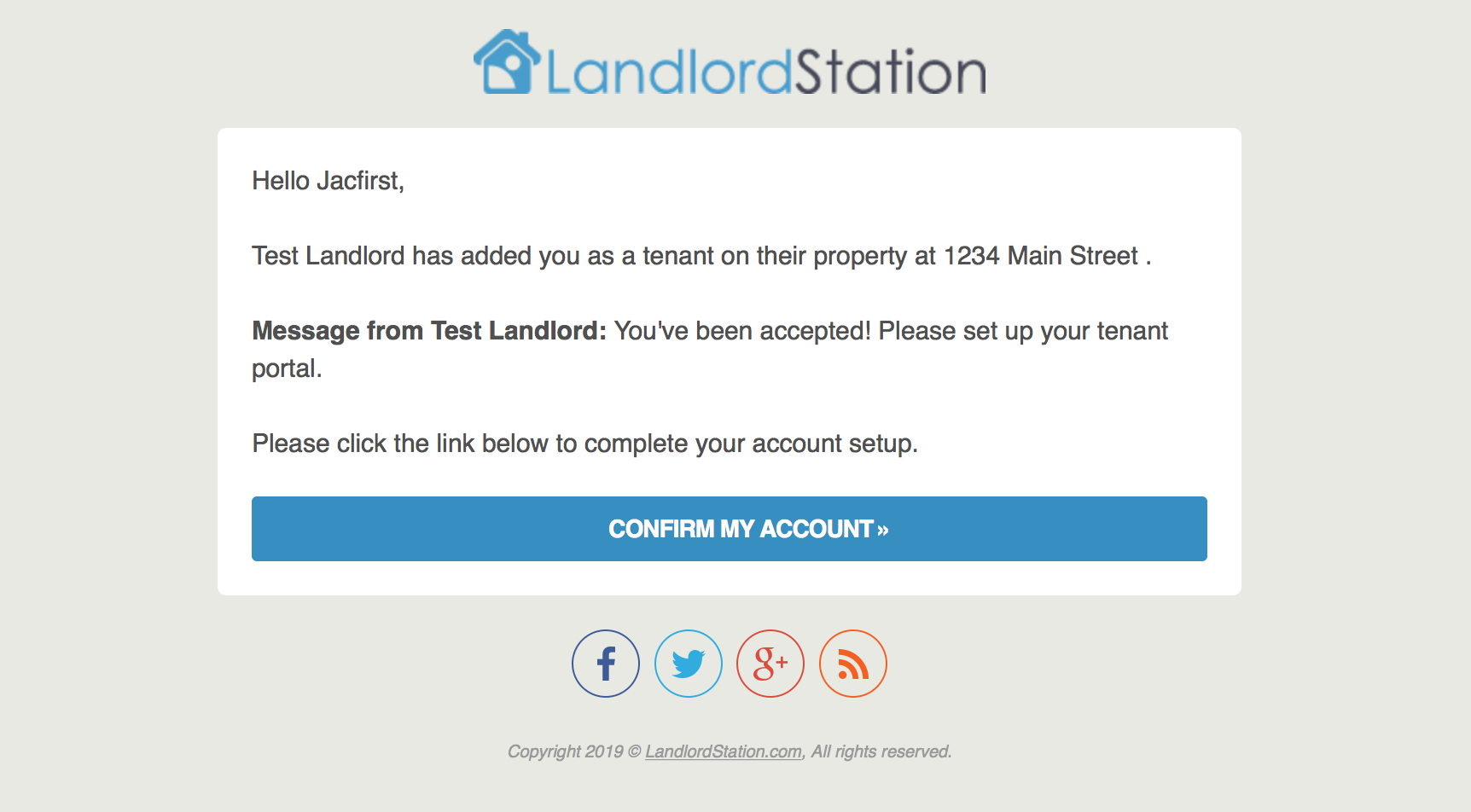 They will need to confirm their account to set up their login credentials.