If there's a feature that you'd like to see LandlordStation implement that you believe would help you (and others!) manage your rental properties, you may submit that directly to our dev team for review.
To access that, log into your Landlord Dashboard and choose the Request Feature option in your Navigation Bar to the left: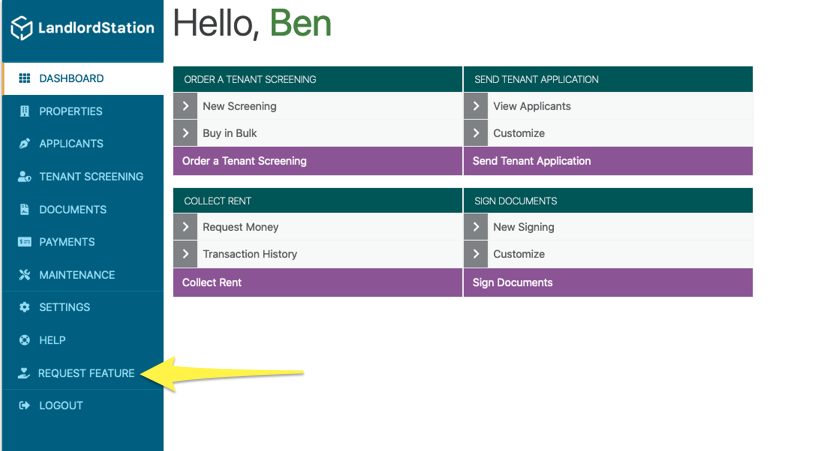 You will see a Request Feature form pop up: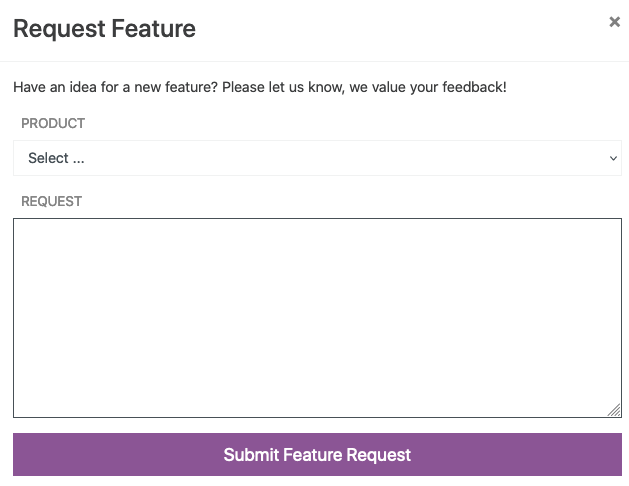 You can choose the product from the drop down and add your request to the box marked Request. Please be as specific as you can be.
Once you submit it, that will be sent over to our dev team who can review it to see if it's something that fits well with LandlordStation.